Education and Skills Committee 19 February 2020
The agenda for the day:
Disclosure (Scotland) Bill: Stage 1, Science, Technology, Engineering and Mathematics Inquiry.
Disclosure (Scotland) Bill: Stage 1
Disclosure (Scotland) Bill: Stage 1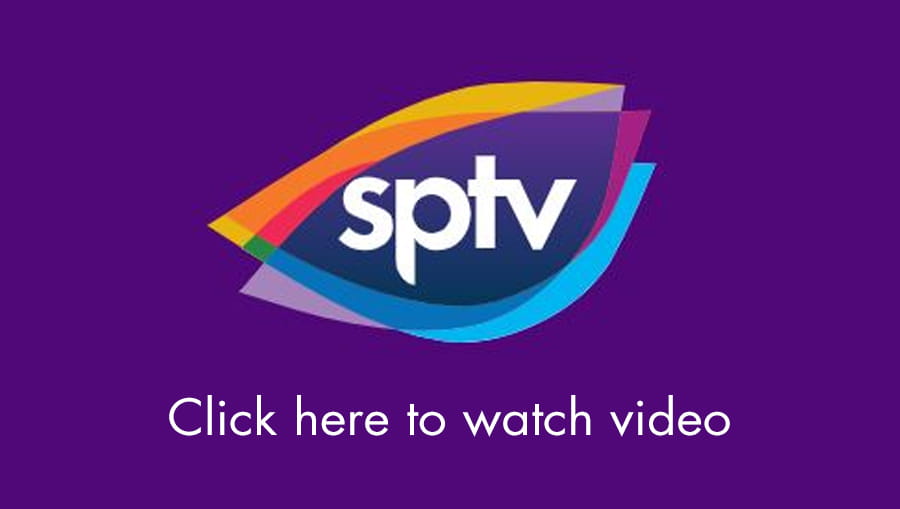 Good morning, and welcome to the fourth meeting in 2020 of the Education and Skills Committee. I welcome Oliver Mundell, who is substituting for Alison Harris. I congratulate Jenny Gilruth on her promotion, as she has become a Scottish Government minister. Jenny's experience in teaching has been a great asset to the committee over the past few years. We thank her for her contribution and wish her all the best in her new role.
I remind everyone present to turn their mobile phones and other devices to silent for the duration of the meeting.
Agenda item 1 is an evidence session on the Disclosure (Scotland) Bill with the bill team. I welcome Kevin Lee, the bill team leader, from Disclosure Scotland; and Gemma Grant, a lawyer with the Scottish Government's legal directorate. As the committee is aware, we arranged this additional session between stages 1 and 2 to assist our consideration of potential amendments. Today, we will hear from the Scottish Government bill team on the Government's intentions for stage 2 amendments. I invite Kevin Lee to make an opening statement on the planned amendments before we move to questions from the committee.
Kevin Lee (Disclosure Scotland)
Good morning, and thank you for inviting us to provide further evidence on the Disclosure (Scotland) Bill. The policy note that the minister provided to the committee explains how the bill interacts with the Rehabilitation of Offenders Act 1974 and the recently passed Age of Criminal Responsibility (Scotland) Act 2019 and Management of Offenders (Scotland) Act 2019.
In considering the note, it will be helpful for the committee to keep in mind that the changes that we propose to the 1974 act are principally concerned with the rules on self-disclosure of unspent convictions under that act and how those rules relate to the content of a level 1 disclosure. At present, the rules for self-disclosure and the content of a basic disclosure, which is equivalent to a level 1 disclosure, are broadly aligned. The disclosure system therefore backs up the duty to self-disclose unspent convictions, as it can be used by organisations to verify that the person has told the truth when disclosing previous convictions.
As the committee will be aware, there are separate rules for what is referred to as the higher-level disclosure regime, which is to be replaced with level 2 disclosures under the bill. There are special rules on the self-disclosure of spent convictions after they have appeared on a level 2 disclosure. The changes that are described in the policy note do not affect those particular rules, as they are contained in secondary legislation.
As the policy note sets out, we need to amend the 1974 act in order to give full effect to the bill's provisions on childhood convictions. If we did not do that, people would have to self-disclose unspent childhood convictions for minor offences that would be unlikely to appear on state disclosure if there was a case-by-case consideration of what ought to be disclosed. To protect individuals from overdisclosure of unspent childhood convictions, the rules for self and state disclosure need to mirror each other more closely.
As is the case now with basic disclosures, a level 1 disclosure will be available to any individual for any purpose. Such disclosures tend to be used for general employment purposes but not for jobs with access to high-value assets or for work with vulnerable groups. The biggest users of that level of disclosure at present are agencies that offer to process disclosure checks for businesses that are recruiting in industry—for example, in the construction, retail and hospitality sectors.
Outside the proposed mandatory PVG—protecting vulnerable groups—scheme, there is no obligation on organisations to obtain a state disclosure for any particular role. Some employers and organisations in the insurance industry do not obtain state disclosures as a matter of course. That means that the duty to self-disclose might be the only safeguarding measure that should ensure that organisations find out about past convictions when a person is applying for a job or for insurance. For that reason, we cannot end the duty to self-disclose unspent childhood convictions entirely, as it could lead to employers and insurers making uninformed risk-based assessments.
We therefore need bespoke rules on the self-disclosure of unspent childhood convictions, and we need to ensure that those rules are generally reflected in the rules on state disclosure so that individuals are not at risk of overdisclosing their criminal past.
Under the approach that we have set out in the policy note, the majority of childhood convictions will become spent immediately. The same approach was taken under the Management of Offenders (Scotland) Act 2019 in relation to children's hearings disposals. As a level 1 disclosure can include information only about unspent convictions, there will be no disclosure of childhood convictions in the vast majority of cases. Making most childhood convictions spent immediately will make it clear to young people what they must self-disclose.
That general provision is subject to the clear and understandable exceptions that are described in the policy note, ensuring that public protection is served and that individuals will know their legal duties.
My colleague and I would be pleased to take any questions.
Dr Alasdair Allan (Na h-Eileanan an Iar) (SNP)
I have a relatively self-contained or simple question about how the disclosure process might affect voluntary organisations, particularly religious groups. I was recently lobbied by the churches. They pointed out that they are very supportive of the changes but that, at one point in the process, they are asked to categorise their activities as leisure activities. People are probably not quick to take offence, but some might hesitate to bracket their faith organisation alongside a golf club. There might be an equality issue to look at in that respect.
The churches' more substantial question is whether it would be simpler to have a box that could be ticked for religious or faith groups, to avoid confusion in that part of the process—and they already have to deal with quite a bit of confusion when it comes to how people fill in the forms. Does the Government intend to respond to that self-contained question from some organisations about one bit of the process?
Kevin Lee
Schedules 3 and 4 describe what regulated roles are. The intention was never to describe in forensic detail every possible role that could exist across Scotland. We opted for a broad description of some activities to capture what we mean by regulated roles. That sits alongside the meaning of contact, because the two parts must come together.
We can certainly look at the feedback from the religious establishments and consider whether there is a better way to cater for their interests.
Gemma Grant (Scottish Government)
The Government intends to publish guidance to sit alongside the less core activities that are set out in the schedules. Perhaps the point can be addressed in guidance, so that religious groups will know which categories in the schedules apply to their particular activities.
Daniel Johnson (Edinburgh Southern) (Lab)
I want to follow up on the codification of the principles underlying the two-part test. I see from the Government's note that it intends to lodge amendments that would add that to the bill while making it amendable by secondary legislation. It is welcome to have that commitment, but is there the possibility of getting additional clarity? Obviously, a number of different approaches could be taken and, indeed, there are different ways in which those principles could be fleshed out. Can you provide additional information at this time?
Kevin Lee
I can confirm that, as we have set out in the correspondence that has been sent to the committee, the intention is to lodge amendments at stage 2 that address the committee's recommendations on having codified principles in the bill that can be amendable by secondary legislation. Those principles will be based on and reflect the case law that we have discussed in previous sessions, but the intention is not to limit them in that way. We have committed to producing statutory guidance, which we will consult stakeholders on. Factors could come out of that piece of work, including what should be in the statutory guidance. There could also be other relevant matters to take into account when applying the two-part test.
The commitment is to make the principles amendable by secondary legislation. I assume that that would be through the affirmative procedure rather than through the negative procedure. However, altering the principles could have a significant impact on the effect of the legislation. Is it the Government's intention to make the legislation amendable through the affirmative procedure?
Gemma Grant
The intention is to have the codified principles as a set of two lists of principles that decision makers may take into account when applying both parts of the two-part test, which relate to relevance and whether something ought to be disclosed. That recognises that the principles for each test are slightly different—they overlap to an extent, but there are different factors.
As Kevin Lee said, the lists are not intended to be definitive; they are simply principles that may be taken into account. Any proposals to amend the lists by way of secondary legislation would be made in order to reflect any significant developments in case law and to give the Government flexibility around that.
One of the key concerns about how the two-part test might impact or be implemented relates to other relevant information, or ORI. There is a particular issue with situations in which an offence is not disclosable because it occurred when the individual was a juvenile but it might be disclosable as other relevant information. Will there be an attempt to capture or codify that within the principles? To paraphrase, the Government's response is, in essence, that we should trust the probity and robustness of the decision making by the Government and the police. That is reasonable, but it makes sense to try to capture the principles of that in the codification of the two-part test. Is it the Government's intention to do that?
Kevin Lee
Yes. The intention is to apply the codification to all relevant decision makers—to Disclosure Scotland, on behalf of ministers, the chief constable and the independent reviewer. The independent reviewer has similar functions under the Age of Criminal Responsibility (Scotland) Act 2019, so the intention is to apply the codified principles to the decisions that the independent reviewer has to make under that act. Likewise, the chief constable has duties to provide ORI under the Protection of Vulnerable Groups (Scotland) Act 2007 in relation to what goes on a scheme member's account. The intention is to apply the codified principles across all three pieces of legislation so that there is a consistent approach.
I assume that that will deal explicitly with the concept of adolescence being a particularly sensitive period of life, as is set out in the policy memorandum.
Kevin Lee
Yes. When Sheena Brennan gave evidence on behalf of Police Scotland, at the beginning of stage 1, she confirmed that the police take into account the person's age at the time in deciding whether to provide ORI.
Just to be clear, as the committee will be aware, there is nothing new in relation to ORI. There is nothing regressive in the bill on that; it is actually progressive in that it gives individuals a better opportunity to challenge such information before it goes on a level 2 disclosure to an employer, for example.
To answer your question, the intention is to cater for the issues that have been addressed across the board for all decision making.
Rona Mackay (Strathkelvin and Bearsden) (SNP)
The policy note states that you will
"introduce a clear set of rules into the 1974 Act which explain which types of childhood convictions will become spent immediately and which ones should be subject to the usual disclosure periods".
What criteria are you using for that, and when will we know what those offences are?
Kevin Lee
As we set out in the policy note, the intention is that the majority of childhood convictions will be spent immediately, and there is only a small category of excepted sentences that will follow the normal rules in the 1974 act. Those are sentences of over 48 months—which the Management of Offenders (Scotland) Act 2019 refers to as "excluded sentences"—and, for sexual offences, anything that resulted in imprisonment for more than 12 months. The category of excepted sentences has been set out in the policy note, and that will be reflected in the amendments that are made to the 1974 act.
The policy note also states:
"If an employer has not asked Disclosure Scotland for a disclosure the individual will still be obliged to tell their prospective employer about these types of convictions in all cases."
What will be the consequences if an individual does not do that?
10:15
Gemma Grant
There are certain protections under the 1974 act. Once a conviction becomes spent, if somebody is asked about it and an employer subsequently finds out about that conviction, the person is protected from prejudice resulting from their not having disclosed it. Those protections do not apply when convictions are unspent. It would be for an employer potentially to take action against an employee if they had not complied with their legal duty to self-disclose and if that had had consequences for recruitment decisions that the employer had made.
Are you saying that it is a matter between the employer and the employee?
Gemma Grant
Yes.
Liz Smith (Mid Scotland and Fife) (Con)
I have a question that arose in the evidence that we took during the private discussion groups that we had with stakeholders. It is about a potential situation in which a complaint is made to the person in a group or society who is in charge of the PVG link and the complaint relates to them. What happens to the disclosure procedure within that group? Who is responsible for taking that forward if the complaint is made about the person who is technically responsible for overseeing the disclosure procedure in that group?
Kevin Lee
Do you mean in the context of consideration for listing?
The question was put to us by a lady representing quite an important group—I will not name it—who said that, within any group or society, there will be somebody who is responsible for overseeing the PVG management of any members who are working with children or whoever it may be. If a complaint was made about that responsible adult, what would happen? It is not clear what that situation would entail.
Kevin Lee
Regarding consideration for listing, if the complaint involved the person who was at the top of the tree and if there was a professional regulatory body, the regulator would be notified. If the complaint was made in a voluntary setting, and depending on the content of the complaint, the police might have a role to play if it was a public interest disclosure.
If a serious complaint was made about a person and that person rightly decided to take a back seat while the complaint was investigated, there would obviously be a responsibility within the association or group to continue ensuring that vulnerable children were protected. Who would take over that role while that inquiry took place? I can see some loopholes in the legislation if that is not carefully thought about.
Gemma Grant
Would that individual possibly be acting as the lead signatory if the organisation was an accredited body?
Yes—and let us say that it was.
Gemma Grant
Organisations can nominate a substitute or a replacement lead signatory, so it might be able to nominate another person.
Is there an obligation to do that, or does that happen only when something arises? I am concerned that there is a loophole, because there could be a time factor. If a serious allegation was made about somebody, that person would normally step back for the period of the investigation. However, if there was nobody to take over the responsibilities of that person, there would be a gap. I am concerned about that, and I am asking how that would be addressed.
Kevin Lee
Concerning the protection of children and of protected adults, the bill proposes that ministers can impose conditions on scheme members who are under consideration for listing. In the circumstance that you describe, ministers might impose conditions to ensure that children and protected adults were safeguarded. In relation to the person's function as someone who is able to countersign level 2 disclosures and process that information, there are procedures by which ministers can say that that function has to be taken over by another lead signatory.
I understand that. We have to accept that these situations sometimes arise. If a serious complaint is made, it happens right there and then, when the matter is exposed in one way or another, and there is a short timescale for action. We cannot wait for ministers to intervene in a particular case; we must have a process whereby somebody within the association, who is in charge of signatures or whatever it might be, knows what they have to do in such circumstances. We cannot leave it to Government ministers; we must have a watertight procedure just in case something else happens when the person who is responsible for managing people's PVG membership is not there.
Gemma Grant
In the legislation as it is currently framed, it is more of a matter of individual organisations satisfying themselves that they have their own contingency measures, so that they have the power to nominate a substitute lead signatory or to nominate one or more countersignatories who can continue to countersign applications—
So, there will be guidance on it.
Kevin Lee
Yes.
Gemma Grant
Yes, there will be guidance on that.
Kevin Lee
Those arrangements—a code of practice and so forth—exist now, under the auspices of the registered persons system, which is changing to an accredited bodies system under the bill. The information-sharing arrangements that exist for higher-level disclosures are not changing fundamentally.
I ask that the Government take some notice of the issue, because the person who raised it was very exercised about it, and I understood exactly why. We have an obligation to make things absolutely watertight in any situation in which a complaint is made against the lead person.
It comes back to some of the evidence that we heard from smaller organisations, which do not have a big capacity. Quite often, when they seek help in such circumstances, they are just directed to the guidance, which is very technical. There perhaps needs to be consideration of how the guidance could be simplified to make it absolutely crystal clear and easy to access. Also, support should be provided for smaller organisations that find themselves in such a situation.
I agree with that.
Iain Gray (East Lothian) (Lab)
The committee raised some concerns about the bill's definition of a "protected adult". In the Scottish Government's response, the bill team says that the Government intends to lodge amendments to deal with some of the issues around that definition. Can you provide any more detail of how you intend to do that?
Kevin Lee
Our intention is to fully address the concerns that were raised, particularly by Scottish Women's Aid, which made valid points about what it identified as gaps in the revised definition.
Have you consulted those stakeholders as you try to do that?
Kevin Lee
Yes. I have spoken to Scottish Women's Aid about that particular issue.
When will we see those Government amendments?
Kevin Lee
They will be lodged by noon on Tuesday 25 February.
We will see them then. Thank you.
Those are all the questions that members had this morning. I thank the witnesses very much for coming along—it has been very helpful. I will suspend the meeting briefly to let the witnesses leave the room.
10:24 Meeting suspended.
10:24 On resuming—
Science, Technology, Engineering and Mathematics Inquiry
Science, Technology, Engineering and Mathematics Inquiry
Item 2 is consideration of the responses that the committee has received in respect of its report on science, technology, engineering and mathematics in early years education.
The responses from the Scottish Government and Education Scotland to the recommendations that arose from the committee's inquiry are in the committee papers. As the committee has previously agreed, our intention is to hold a committee debate in the chamber on the committee's report. That has been provisionally scheduled for Wednesday 4 March.
In advance of the debate, I have asked the clerks to inform all those who contributed to the inquiry that the debate is taking place and to invite them to send in their perspectives on the report's recommendations and the responses. Any submissions that are received will be circulated to members to inform the debate.
I understand that the Scottish Government's next annual progress report on the delivery of the STEM strategy will not have been published by the time the debate takes place. However, the clerks have asked Government officials to provide the committee with the latest publications of data sets that inform the progress report. Those will also be circulated to the committee in advance of the debate.
Do members have any comments on the responses at this stage? If not, are members content to contribute to the chamber debate instead of discussing the responses now?
Members indicated agreement.
10:26 Meeting continued in private until 10:43.