Opening times
The Parliament is currently in session, and you are welcome to visit us during these times:
Monday, Friday and Saturday (including public holidays) –
10am to 5pm (last entry 4.30pm)
Tuesday, Wednesday and Thursday –
9am to 6.30pm (last entry 6pm)
---
During recess, our opening hours will change to:
Monday to Saturday –
10am to 5pm (last entry 4.30pm)
The next recess is 1 July to 3 September 2023.
How to get to Parliament
The Scottish Parliament building is located in the Holyrood area of central Edinburgh at the foot of the Royal Mile, on Horse Wynd, opposite the Palace of Holyroodhouse.
Getting to Holyrood by cycle
The nearest public cycle racks are located next to the Holyrood Lodge house building on Horse Wynd.
Getting to Holyrood by bus
Visitors can use the Lothian Buses service number 35. The nearest stop is outside our building, called Scottish Parliament, and is located on the Royal Mile in the Canongate.
There are also several open top tour buses which make regular stops at the Parliament.
There are a number of other bus routes a short walking distance away. You can find details of all local bus services from Traveline Scotland.
Getting to Holyrood by train
The Parliament building is a 15-minute walk or a short taxi ride from Edinburgh Waverley train station. Information about train services to and from Edinburgh is available from National Rail.
Getting to Holyrood by road
Our postcode is EH99 1SP.
The nearest car parks are St John's Hill or adjacent to Waverley Station, via New Street.
Disabled person's parking
A small number of public parking spaces are reserved for disabled people on Horse Wynd. These parking bays are for visitors to the Holyrood area in general, not just for visitors to the Parliament. These parking bays are owned and managed by the City of Edinburgh Council and can be used by all blue badge holders. There is, therefore, no guarantee that a space will be available. You may wish to contact the City of Edinburgh Council for further information about these spaces.
Parking for people with a disabled person's parking permit is permitted on single yellow lines and these are available near to the Parliament building.
Pick up and drop off points for visitors with mobility access needs
If you require to be dropped off or collected when visiting the Scottish Parliament you can use the turning circle at Dynamic Earth. It may be possible to use the parking bays on Horse Wynd as a drop off and pick up point, but waiting in the bays is not permitted and the usage of the bays for this purpose is subject to their availability. Please contact the City of Edinburgh Council for further information about these spaces.
Coach drop off and pick ups
Coach drivers must use the turning circle in front of Dynamic Earth on Holyrood Road for drop off and pick up of passengers. Coaches may stop here for up to 15 minutes. This is the only facility for coaches to drop off and pick up passengers.
Coach parking is available at Regent Road. It is a short walk to the Parliament's public entrance from Dynamic Earth. Visitors should turn right as they come out of the turning circle and use the walkway through the landscaped area to reach the public entrance on Horse Wynd.
Security
As we are a working Parliament, it is necessary to pass through security to enter the building. Usually, this should only take a few minutes (we recommend arriving 20 minutes before the event time - or 1 hour if it's for FMQs).
This short video explains what you can expect on arrival.
Please note that opening hours, guided tours, exhibitions and access to parts of the building may be changed at short notice due to Parliamentary business.
Visitor behaviour policy
Please remember that this is a working parliamentary building and, as such, you are expected to behave as set out in this policy. We reserve the right to remove visitors who breach this policy and apply a period of exclusion from our public galleries and parliamentary business.
For all visits, please:
follow all instructions from parliament staff, including any requests to bring ID with you
do not leave your bags and personal belongings unattended
do not smoke in the building
do not eat or drink, except in the restaurants
if given one, wear your visitor lanyard and pass at all times. Return it when asked or when leaving
collect any items retained by security as you leave
note that protests are not allowed inside the building. Banners, flags and political slogans are forbidden
The Parliament's Standing Orders cover public access to parliamentary business. They allow the Presiding Officer to set reasonable conditions, and exclusions if these are not met.
For visits to see parliamentary business, please:
enter, sit in and leave the galleries quietly and as requested by parliamentary staff
switch all electronic devices off, and secure them as instructed by parliamentary staff
do not cause a distraction or disruption to parliamentary business. If there is a disruption in the Chamber, the Presiding Officer can ask visitors to leave
note that people who wilfully disrupt may face a period of exclusion from future visits
do not applaud or shout out during meetings
do not take photos, videos or recordings during meetings
obtain prior permission to paint, sketch or draw
follow the instructions of parliamentary staff on when and where to sit and to leave. For First Minister's Questions, this includes remaining seated for the entire session. If you need to leave before the session ends, please speak to the nearest member of Parliament staff
Storing belongings
There are lockers and a baggage storage facility if you would like to leave bags and coats whilst you visit the Parliament.
If you are attending FMQs, all electronic devices will be handed over to staff, to store away securely. These will be returned after FMQs.
Visitor map
You can pick up a visitor map from the Main Hall when you arrive, or download a digital map ahead of your visit from the list below.
Please note that some of the opening hours printed on these maps are currently inaccurate, while we reintroduce our services in phases. Please always refer to this website page for the most up-to-date opening hours.
Languages
We have maps available in the following languages:
English (2MB, pdf) posted 20 June 2022
French (1MB, pdf) posted 20 June 2022
Gaelic (1MB, pdf) posted 20 June 2022
German (1MB, pdf) posted 25 July 2022
Italian (1MB, pdf) posted 20 June 2022
Simplified Chinese (1MB, pdf) posted 20 June 2022
Spanish (1MB, pdf) posted 20 June 2022
Accessibility
Accessibility guide
The Scottish Parliament is an accessible building. We offer services and facilities to assist you with your visit. Please see our guide for more details.
Read our accessibility guide here
---
Keep Safe initiative
Keep Safe is a national network of places where people can go if they feel lost, scared or vulnerable when out in the community. All Keep Safe places have been checked and approved by Police Scotland and staff have received Keep Safe awareness training. Free Keep Safe cards are available to anyone who would like one. These cards hold information about your health, communication requirements and emergency contacts. If you are needing support, you can hand your Keep Safe card to an emergency services worker or staff within a Keep Safe place.
The Scottish Parliament is one of over 900 Keep Safe places across Scotland.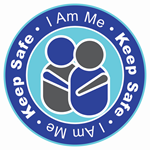 Parliament Café
The Parliament Café is open to all visitors.
Find out more about the café here.
Opening hours
Monday, Friday and Saturday (including public holidays) –
10am to 5pm (last orders 4.45pm)
Tuesday, Wednesday and Thursday –
9am to 6pm (last orders 5:45pm)
Parliament Shop
The shop has a range of Parliament-branded gifts and souvenirs for all ages.
Find out more about the shop here.
Opening hours
Monday, Friday and Saturday (including public holidays) –
10am to 4.45pm (last entry 4.15pm)
Tuesday, Wednesday and Thursday –
9am to 6pm (last entry 5.30pm)
Contact Information
Email: [email protected]

Telephone: 0131 348 6350
Crèche
There is a crèche in the building, available for visitors to use for free.
Crèche staff can provide childcare for children aged 6 weeks to 5 years.
Spaces are available on a drop-in basis or can be pre-booked, up to 4 hours per day.
It is open on Tuesdays, Wednesdays and Thursdays.
Contact Details
To pre-book a space at the crèche please contact:
0131 348 6192
[email protected]
COVID-19 safety
Face Coverings
The wearing of face coverings is no longer a law in most indoor public settings. But, the Scottish Government continues to recommend them where there's a higher transmission risk. For example, in crowded, busy, congested spaces and areas with poor ventilation.
Thus, we encourage everyone at Holyrood to wear a face covering when moving around indoors. We encourage this in busy and congested areas especially.

This is a personal decision, but it's recommended for the safety of the whole parliamentary community and beyond. Signage in the building reflects the government guidance.
Physical Distancing
Changes in the law around face coverings have also affected physical distancing rules. Physical distancing is no longer a law, but rather, encouraged. Please maintain at least 1 metre physical distancing where possible.

It's especially important to consider physical distancing:
in congested areas like entrances and exits
where people queue, like catering outlets and the shop
Distance aware
We recognise and support the distance aware scheme.
Contact us
If you want more information about visiting us, feel free to get in touch.