Education, Children and Young People Committee
---
Colleges regionalisation inquiry
Background
In February 2012, Scottish Ministers announced changes to the college landscape as part of wider reforms introduced by the Post-16 Education (Scotland) Act. This led to the formation of 13 college regions. During this time, college mergers reduced the number of colleges down from 41 in 2011 to 26 currently. The majority of these colleges sit within the 13 regions.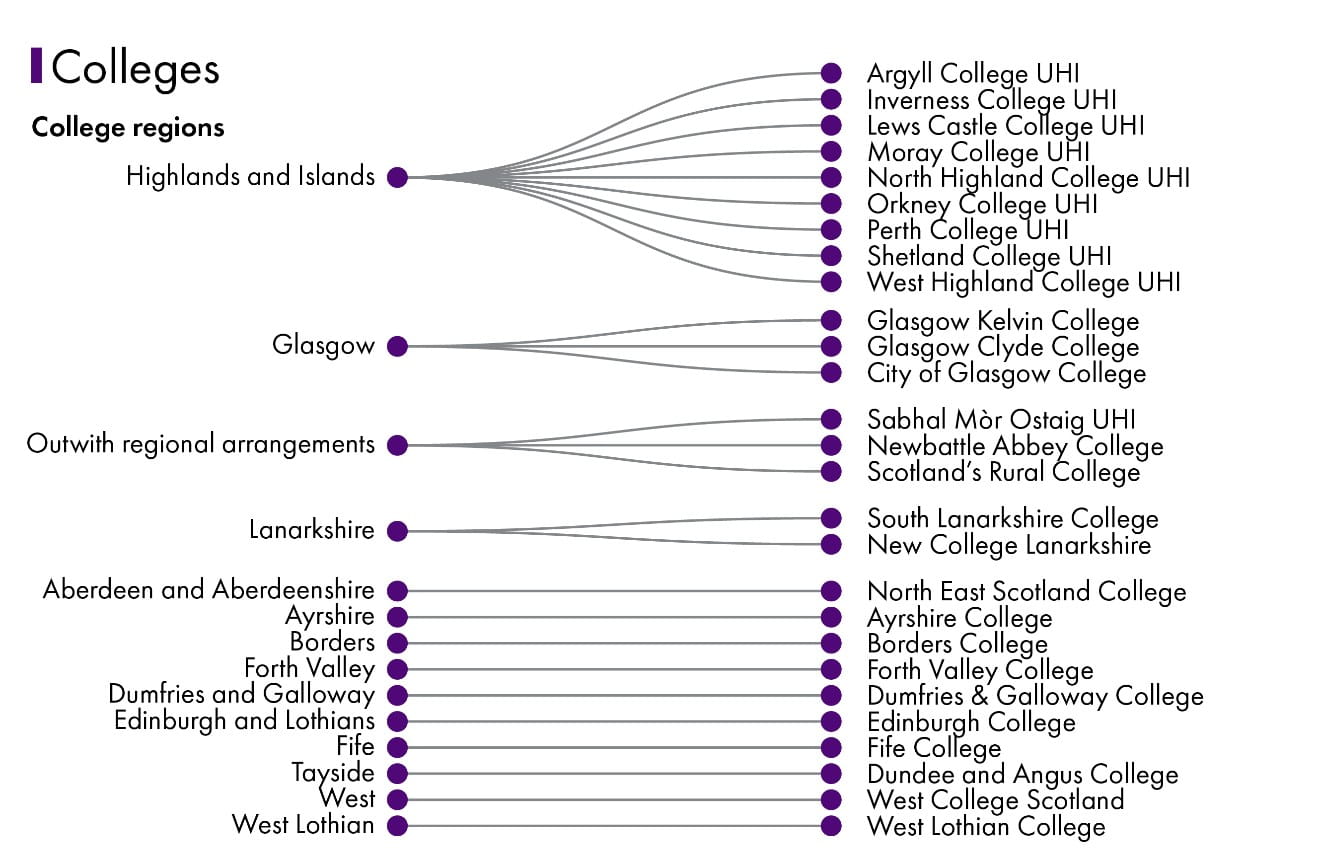 An accessible breakdown of colleges by region is available here.
Recent reviews by the Scottish Funding Council have recommended more changes to the way multi-regional colleges are run and closer collaboration between colleges and universities.
Your views
The Committee wants to look at what has been learned from this over the past decade and how this might inform future change within sector.
We want your views on college regionalisation regarding:
what has worked well in the college sector in the years following regionalisation?
how might the sector further improve in the years ahead?
how might colleges adapt in light of current challenges such as those resulting from COVID-19?
what should be the priorities of the college sector in the years ahead?
The call for views closed on 6 May 2022
---
---