Who's who in the Scottish Parliament
What's the difference between the First Minister and the Presiding Officer? What are the SPCB and the Bureau? Find out about the people and groups involved in the Parliament and what they do.
---
Contents
---
First Minister (FM)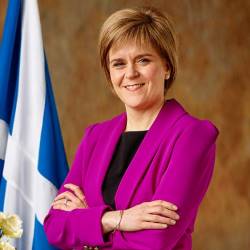 Nicola Sturgeon MSP is the elected FM, leader of the Scottish Government.
The Scottish Parliament and the Scottish Government are separate organisations.
The FM:
decides the priorities of the Scottish Government
promotes and represents Scotland at home and overseas
chooses (with the approval of the Parliament) cabinet secretaries and other ministers
chairs the Scottish Cabinet
nominates for appointment the Lord Advocate, Solicitor General and judges
Learn more about the First Minister
---